Helping practices to be their best.
---
DPA / MM 2
Brand new purpose-built practice, clean, natural light, spacious, good heating and cooling
Excellent receptionist and nurse-to-doctor ratios and support with good on-site communication
Flexible sessions and hours with no after-hours
Great earning potential
Questions?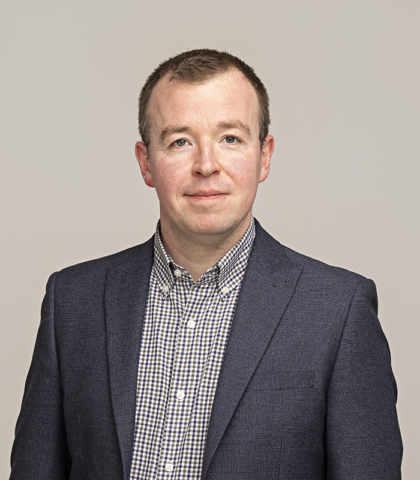 GP Opportunity
With the new Sandy Bay Clinic having been open for over six months, we have added several GPs to our team, but still have rooms available. Located in a prime spot in the former Country Road store on Sandy Bay Road, this stunning two-level medical centre was designed with input from doctors to create an ideal environment for General Practice.
With 13 consulting rooms split over two levels connected by stairs and a glass-fronted lift, this modern space is full of light, high-quality equipment, and the little design touches that will make GPs love coming to work each day. Including a shower room, excellent parking options, kitchen, conference room, high-quality procedure/treatment rooms, plus on-site allied health and pathology, the centre will offer a premium experience for GPs who consult here. Located within easy walking, running or cycling distance from the Hobart CBD, Sandy Bay, Battery Point and South Hobart, this could be the ideal practice for GPs in the area or those looking to move to Hobart.
Medical centre snapshot
Brand new purpose-built practice, clean, natural light, spacious, good heating and cooling.
The chance to be part of a new practice as it builds with involvement in setting direction, culture and ethos.
Excellent receptionist-to-doctor ratios and support with good on-site communication (no call centre).
Fantastic nurse-to-doctor ratios, access to treatment rooms whenever needed, nurses are very skilled and can do result follow-up support for doctor and triage work.
Flexible sessions and hours with no after-hours.
Can refer to own weekend after-hours clinic so patient records are available if they have to attend.
Best recall and reminder system and protocols with nurse involvement to ensure follow-up.
Friendly, cohesive well-trained and enthusiastic receptionists, good patient rapport as patients feel welcome and cared for.
Large tea room and meeting room, shower, practice supplied refreshments (also close to other lunch options).
Experienced supportive doctors interested in practising quality medicine and building a good team. Also involved in teaching others.
On-site supportive, friendly practice management.
Paid on billings, not receipts, competitive percentages, fair, reasonable contracts.
Sensible COVID-19 protocols.

Opportunity to give telehealth consultations.
How Better Medical can support you

Better Medical is a doctor-led owner and operator of high-quality general practices across Australia.
We proudly offer high-quality management services and facilities for doctors and passionately believe that primary care needs to be locally focused. That is why our group of practices are locally managed, regionally connected, and centrally supported. Our ethos is simple – to support doctors to provide high-quality care to their patients and local communities.
We support some of Australia's best GPs, and we pride ourselves on:
Ensuring the right cultural fit for both the GP and the practice;
Centralised expertise, including IT, marketing, human resources, and payroll;
The delivery of excellence in clinical care, underpinned by clinician support of our Clinical Advisory Board;
Great earning potential for doctors with competitive market rates;
Enabling doctors to manage and maintain flexible working schedules and promoting independence;
Providing opportunities for professional development, including the development of specialist skills;
Our commitment to technological innovation in primary care; and
Focussing on our people to make sure we're looking after them.
For more information about Better Medical, please visit www.bettermedical.com.au
How to show your interest
Please click the 'Apply now' button at the top of the screen and fill in the short Expression of Interest Form. We will be in contact shortly.
Alternatively, please call or email James Ower for a confidential chat at 0438 916 515 or james.ower@bettermedical.com.au.

Sandy Bay Clinic
183 Sandy Bay Road
Sandy Bay TAS 7005
(03) 6210 0500 | View website
Opening Hours
Tuesday
8:30 am - 5:00 pm
Wednesday
8:30 am - 5:00 pm
Thursday
8:30 am - 5:00 pm