Helping practices to be their best.
---
DPA / MM 1
State-of-the-art practice facilities and consulting environment
Highly respected Registrar teaching practice
Welcoming, collegiate and supportive team of like-minded GPs and nurses

Established mixed billing practice with high private billing rates
Competitive joining incentives and great earning potential
Questions?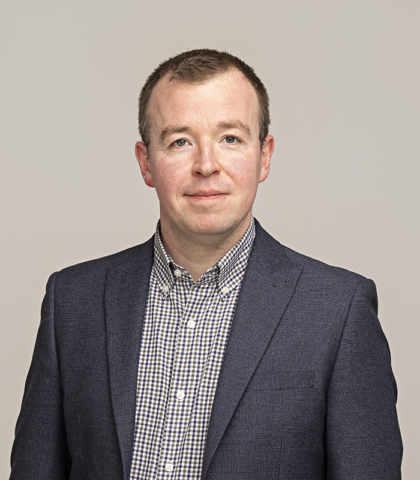 GP Opportunity
Hyde & Partners Medical Centre has delivered high-quality care to the local Gawler community for over 40 years. Having recently relocated to a larger, brand new, purpose-built facility in the heart of Gawler, we are seeking General Practitioners looking for a full patient load to join our growing team.
This mixed billing practice has a welcoming, collegiate culture and is situated in a DPA location, offering excellent nursing and administration staff, and on-site allied health services.
About the location
The expanding town of Gawler is now considered a northern suburb of Adelaide, though it has fortunately retained its large country town feel. It is a 50-minute drive to the CBD and is well-serviced by public transport links. Known as a family-friendly location, Gawler has several beautiful parks and reserves, such as the Parridla Taikondi Park and Pioneer Park, and is a short 20-minute drive to the internationally acclaimed Barossa Valley wine region.
Medical centre snapshot
State-of-the-art practice facilities and consulting environment
Highly respected Registrar teaching practice
Twelve GPs who have happily practised at the clinic for many years
Nominated GP Lead to support incoming doctors
Highly experienced nursing and reception teams, and Practice Manager
A collegiate work environment with regular clinical meetings run by the GPs
Pre-existing list of friendly and loyal patients, a mix of tradespeople, professionals and rural workers
Mixed billing practice with a high private billing rate
Open Monday to Friday, 8:00am to 5:30pm, and Saturday 9:00am to 12:00pm
Twenty-two consulting rooms with natural light and a three-bay treatment room
Innovative practice optimising online bookings, e-scripts, e-referrals, and video telehealth
MMM1 and DPA-approved location, allowing doctors on PEP Specialist (Substantially Comparable) to fulfil their Fellowship pathway requirements
How Better Medical can support you
Better Medical is a doctor-led owner and operator of high-quality general practices across Australia.
We proudly offer high-quality management services and facilities for doctors and passionately believe that primary care needs to be locally focused. That is why our group of practices are locally managed, regionally connected, and centrally supported. Our ethos is simple – to support doctors to provide high-quality care to their patients and local communities.
We support some of Australia's best GPs, and we pride ourselves on:
Ensuring the right cultural fit for both the GP and the practice;
Centralised expertise, including IT, marketing, human resources, and payroll;
The delivery of excellence in clinical care, underpinned by clinician support of our Clinical Advisory Board;
Great earning potential for doctors with competitive market rates;
Enabling doctors to manage and maintain flexible working schedules and promoting independence;
Providing opportunities for professional development, including the development of specialist skills;
Our commitment to technological innovation in primary care; and
Focussing on our people to make sure we're looking after them.
For more information about Better Medical, please visit www.bettermedical.com.au
How to show your interest

Please click the 'Apply now' button at the top of the screen and fill in the short Expression of Interest Form. We will be in contact shortly.
Alternatively, please call or email James Ower for a confidential chat at 0438 916 515 or james.ower@bettermedical.com.au.

Hyde & Partners Medical Centre
1 Light Square
Gawler SA 5118
(08) 8522 3444 | View website
Opening Hours
Tuesday
8:00 am - 5:30 pm
Wednesday
8:00 am - 5:30 pm
Thursday
8:00 am - 5:30 pm
Saturday
9:00 am - 12:00 pm