Helping practices to be their best.
---
DPA / MM 3
Established community-focused practice with a near 50-year history
Stable team and a large, loyal patient base
Highly respected Registrar training location
Within an easy drive of beautiful beaches and national parks
Competitive joining incentives and great earning potential
Questions?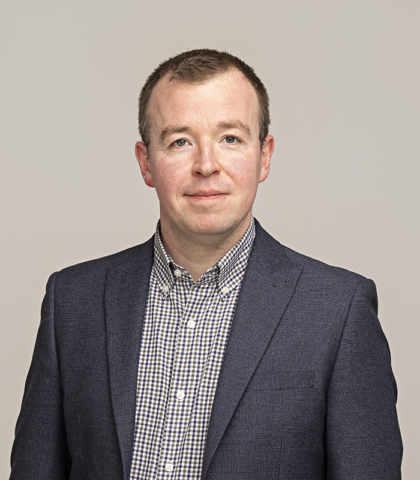 GP Opportunity
East Devonport Medical Centre is a true community-focused practice that will celebrate 50 years of proudly serving the local region in 2025. Located close to the Spirit of Tasmania Port, this practice has a supportive family feel, is highly involved in the local community and has been the trusted GPs for multiple generations of families. East Devonport Medical Centre is currently looking for a new GP to build their business at the practice, ideally someone with a friendly, patient-first and team-focused approach who can continue their legacy of providing exceptional care and support.
Medical centre snapshot

Community-focused and highly respected practice
Located in the beautiful North West of Tasmania, an easy drive from stunning rural and coastal locations
Six consulting rooms with easy parking for patients
Excellent practice management, administration, nursing, marketing, IT and allied health support
A supportive team who are more like a family
Highly respected Registrar teaching practice
DPA and MMM3 location
Supportive and collegiate work environment with monthly clinical meetings run by the GPs and planned around meeting CPD requirements
Open 8:00am to 6:00pm Monday to Thursday, 8:00am to 5:00pm on Fridays, and 9:30am to 11:30am on Saturdays (only when on call)
Committed to innovation in primary care, optimising online bookings, e-scripts, e-referrals, and video telehealth
Located only 1.5 hours from Cradle Mountain and the Tarkine Forest Reserve
The location
Located within an easy drive of stunning coastal locations like Hawley Beach and Penguin, or incredible rural areas such as Railton and the Acacia Hills, working at East Devonport Medical Centre offers a wide variety of options to live the Tasmanian dream lifestyle. For lovers of outdoor pursuits, you will find yourself within a 1.5-hour drive of Cradle Mountain and the Tarkine Forest Reserve, with beautiful beaches, lakes and rivers on your doorstep. Devonport and the North West Coast of Tasmania continue to grow their reputation as a place to live, with professionals moving to the region to take advantage of the lifestyle opportunities, property prices and being surrounded by some of Australia's finest artisan produce.
Devonport is currently regenerating with the Waterfront Precinct redevelopment and the larger Living City Project looking to transform the area into a rejuvenated, modern city connected to the environment surrounding it.
How Better Medical can support you

Better Medical is a doctor-led owner and operator of high-quality general practices across Australia.
We proudly offer high-quality management services and facilities for doctors and passionately believe that primary care needs to be locally focused. That is why our group of practices are locally managed, regionally connected, and centrally supported. Our ethos is simple – to support doctors to provide high-quality care to their patients and local communities.
We support some of Australia's best GPs, and we pride ourselves on:
Ensuring the right cultural fit for both the GP and the practice;
Centralised expertise, including IT, marketing, human resources, and payroll;
The delivery of excellence in clinical care, underpinned by clinician support of our Clinical Advisory Board;
Great earning potential for doctors with competitive market rates;
Enabling doctors to manage and maintain flexible working schedules and promoting independence;
Providing opportunities for professional development, including the development of specialist skills;
Our commitment to technological innovation in primary care; and
Focussing on our people to make sure we're looking after them.
For more information about Better Medical, please visit www.bettermedical.com.au
How to show your interest
Please click the 'Apply now' button at the top of the screen and fill in the short Expression of Interest Form. We will be in contact shortly.
Alternatively, please call or email James Ower for a confidential chat at 0438 916 515 or james.ower@bettermedical.com.au.

East Devonport Medical Centre
13 Stephen St
East Devonport TAS 7310
(03) 6427 9111 | View website
Opening Hours
Tuesday
8:00 am - 6:00 pm
Wednesday
8:00 am - 6:00 pm
Thursday
8:00 am - 6:00 pm